## Mini basket to go here ##
National & Nationwide
Gutter Replacement and Repairs
The gutter is an important part of your business premises or home. It keeps water from entering into your property. A damaged gutter can cause unspeakable damage to your property. That's why it's so important for your household/business to keep your gutters in working condition. UK Commercial Group provides cost effective gutter replacement and repairs. Our guttering technicians are fully trained, highly qualified and have years of experience.
Get in Touch
Or a simple
request form
below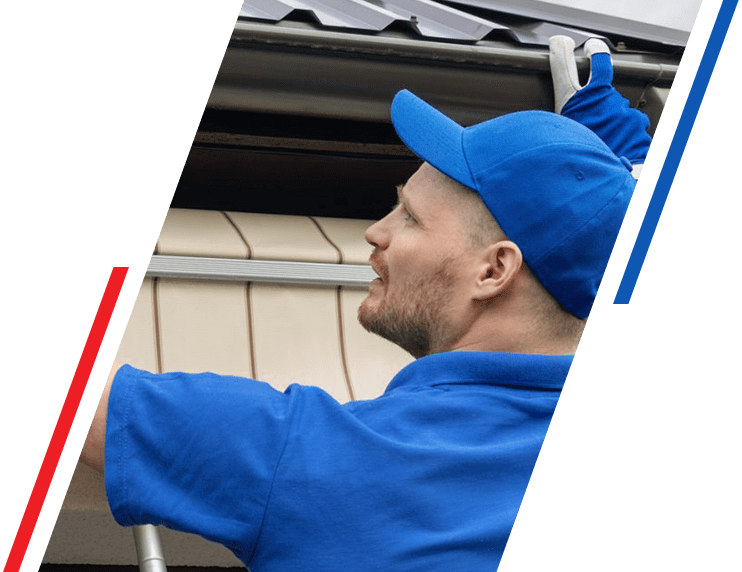 Causes of Gutter Damage – Do You Need a Gutter Replacement?
Clogged gutters are the most common cause for gutter damage. And what could cause a gutter to clog? Leaf debris, pests, toys, tennis balls, nests, silt and twigs are the usual culprits!
If your gutter was improperly installed, it's all the more reason for gutter replacement and repairs. When you place your ladder against the gutter to climb it, the weight can cause gutter damage.
Broken gutter seams and tree branches are some other reasons for gutter damage. No matter the reason, if your gutter system is not working like it should, call us for professional gutter replacements and repairs service.
If you need a full gutter replacement, the team at UK Commercial Group are the experts you need, to ensure the job is done professionally and in a timely manner. Contact a member of our dedicated team today for more information, on how we can help.
To see how we unblock our client's gutters, please watch the video below:
Request a Quote
We are happy to discuss your requirements and provide an obligation free on-site inspection and quote. Fill in our contact form or call 0800 032 9533 right away to get started.
Enquiry Form
If you would like to enquire about this service (or any other), get in touch using the form below:

Training courses &
Cleaning courses
UK Commercial Group carry out a wide range of both Practical & online training & cleaning courses at our Team Valley head quarters. Our training courses range from one day sessions to multiple-day sessions. Our specially bespoke training facility includes a purpose built commercial kitchen and classroom.
Training